Adelaide Masters' Coach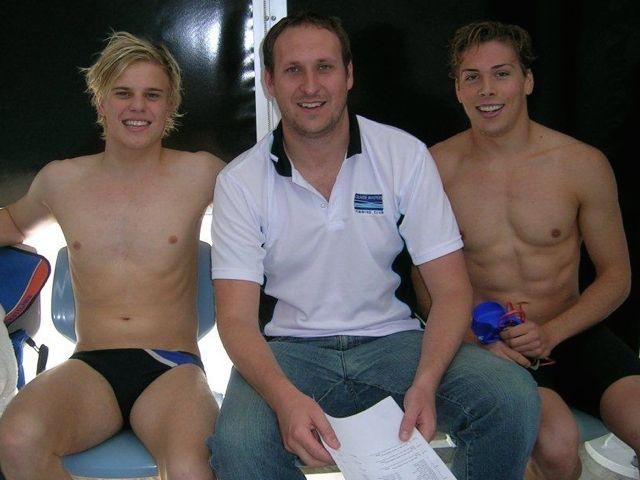 Lee MacDonald and Cameron Mayfield are the coaches of Adelaide Masters, by arrangement with Norwood Swim School.
Lee competed for the National Scotland Team between 1996 and 2004, including at the 1998 Youth Olympics, the 2002 Youth Commonwealth Games and numerous world FINA short course and long course championships throughout Europe.
Lee is pictured at right between Tom and Michael, two members of the Adelaide Masters Swimming Club.